Posted by
Dec 5, 2012
in
News
|
0 comments
on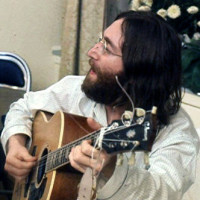 "Genius" is a new and chilling movie based on the life and tragic murder of John Lennon. The Producer of the Los Angeles-based film company, Ray Comfort, said, "It's chilling because it reveals what people will do for money. There are ordinary people out there who would kill you. All they need is the right amount of money and the belief that they won't get caught."
Ken Mansfield, the former U.S. Manager for Apple Records said, "Genius will open your eyes." Other reviewers have called it "fast-paced, thought-provoking and compelling." It is being promoted as "33 minutes that will rock your soul." Comfort's last movie "180" received more than 3.7 million views on YouTube and aired on television around the world. "Genius" has been released for free viewing on www.GeniusTheMovie.com to coincide with the December 8th anniversary of the death of John Lennon.
Comfort added, "Abraham Lincoln said, 'Towering genius disdains a beaten path. It seeks regions hitherto unexplored.' That's what John Lennon did. He pushed the musical envelope of creativity."
The Genius trailer: youtu.be/ZW2lhWfa28g
Israel Wayne is an author and conference speaker and is the Director of Family Renewal, LLC.